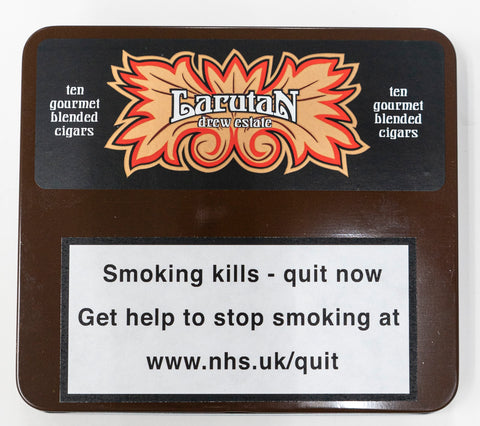 Drew Estate Larutan Dirties Cigar (4 x 32)
Now you can take Drew Estate with you wherever you go! The Drew Estate 4 x 32 Tin Collection offers a range of the most popular Drew Estate cigars in a quick smoke size. There are 9 ranges and they are packed in 10-ct tins with 5 tins to a carton.
From the Wynwood Safehouse Jonathan Drew, President, Founder and Chief Marketing Officer of Drew Estate, notes " The Drew Estate 4 x 32 Tin Collection was designed to transcend the entire DE brand portfolio into the quick and easy, fast smoke space"
Larutan cigars are crafted using the finest Nicaraguan leaf combined with traditional black tobaccos from Syria, Turkey, St James Parish and other exotic locales.
Mix and Match is available by the box of 5x10's. Ring in store for this option
---
We Also Recommend